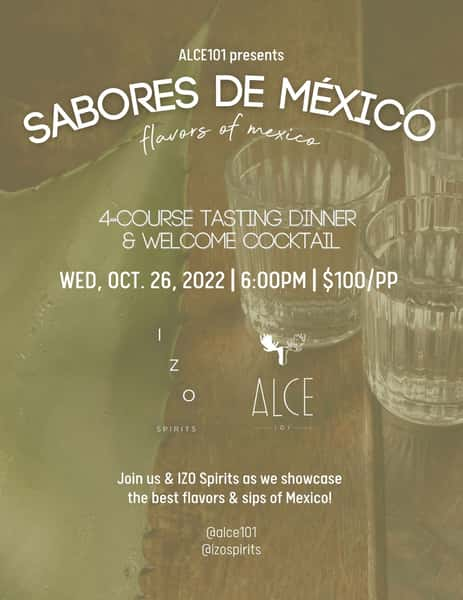 Sabores De México
Sabores De México will be a full-immersive culinary experience! 
Join us for a 4-course dinner as we showcase IZO's incredible spirits and pair them with delectable plates inspired by the flavors of each region. 

"IZO carries on the proud legacy passed down through generations of skilled Mexican Mezcaleros - those trained in the unique art of agave spirit distillation. Under the watchful eye of Master Mezcalero José Gonzalez, the IZO team brings to life the long-held dream of Co-Founder Gaston Martinez of sharing the smooth, clean taste of traditionally-crafted, premium agave spirits with the world. 

From harvest to bottle, from "ground to glass," every step of the process is meticulously controlled, resulting in a finished product that speaks to centuries of Mexican tradition and a proud heritage worth savoring."

You won't want to miss out on this! 
TICKETS